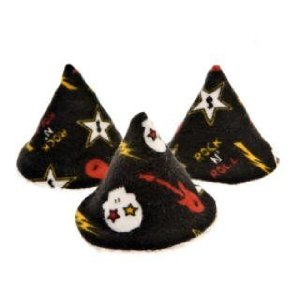 Every once in a while you see a product and say to yourself, "damn… I'm an idiot. Why didn't I think of, develop, market, and sell this? I could have been rich. I could be playing golf in a warm climate right now. I could be bitching about Obama visiting and screwing up the traffic patterns. I could of been a contender."
Any way… if your son (or limber, evil daughter I suppose) measures daily success by how many times he can successfully pee in your right eye, I highly recommend picking up a package of these pee pee teepees.
They make a great gift for Christmas, Hannukah, and Kwanzaa… or all three.