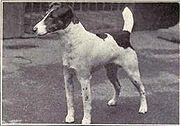 They said it when Warren Remedy won her third best-in-show, they said it about the Carringtons when Alexis showed up in a Denver courthouse, they said it when the Patriots lifted their third Lombardi trophy, and now they're saying it about a formidable group of triviateurs dominating Thursdays at The Tin Whistle. Is Shut The Front Door! now officially a dynasty?
Craig, The Tin Whistle owner, said, "they're equal parts evil genius, comedic hubris, and New England moxie. It's not just that they keep taunting and winning, but it's the myriad of ways they backup their unsportsmanlike conduct with stellar performances. They've built early leads and coasted at times, sure, but they've also demonstrated an uncanny knack for pulling out late round victories when necessary. I don't know if they're a dynasty yet, but my receipts tell me that they eat and drink an average of 137% of their winnings, so I sure as hell hope they keep winning."
Kenny, team captain for the rival Headers, expressed profound frustration at his team's inability to overcome STFD!. "I'm profoundly frustrated! We just haven't found the right mix of team members yet. I really thought that adding two Michigan alumni and a semi-pro golfer would put us over-the-top, but we came up short again. It's profoundly frustrating! Worse yet, we won't be able to compete again until Joanie's (Joanie is Kenny's wife and The Headers 'chief wrong answer giver' according to Kenny) school hits a significant holiday break in the calendar, so these smug bastards will no-doubt be feeling mighty proud of themselves for an extended period of time. I'd like to say something nice about STFD!. I know that's the right thing to do, but honestly, I really just hope they all get the swine flu, food poisoning, and pink-eye at the same time."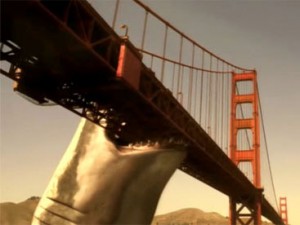 Michael, from Billie Jean, sounded decidedly less bitter and expressed no desire for STFD! to fall prey to a porcine pandemic. "People forget, but Billie Jean won two or three times early on. They lost to us a few times, congratulated us, and then they started routinely and matter-of-factly kicking our ass week-in and week-out. Ha! Who knew!? Now they have this aura of invincibility that gives them a real competitive edge over some of the teams. Even when you have them down a few points, it's as if you're just waiting for them to make a move. Are they a dynasty? Yeah… they are, but we're still going to compete and try to take them down."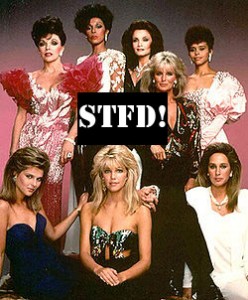 John, STFD! alumnus, offers little hope to would-be usurpers. "It's funny. When I left the team to open up my novelty shop, Provincetown Enfuego, in California, people started saying that STFD! would come back to the pack. Lol… not likely. I know they stumbled for one week, but those bastards bounced back and I wouldn't be surprised if they run the table for the rest of the season. They're focused like wound-up Santa Monica crack fiends at this point." Pushed for insight into the team's success, John added, "basically they're glory whores and would rather place bets on trivial matters than better mankind in any way. They'll ride this donkey downhill until its hooves crack and then jump on something else that amuses them."
No one from the present STFD! team would comment on this story unless I bought them drinks (they didn't look like they needed any more), but they did tell me to remind you to bring your prettiest 20 dollar bill down to see them. Think you have what it takes to shut up Shut The Front Door!? Trivia takes place Thursday nights at The Tin Whistle.
Reuters and the AP contributed to this story. Some quotes may have been paraphrased, corrected for spelling, or invented entirely.